How these Paper Cut Light Boxes became Germany's best-selling artifact
Posted by MARK RONSON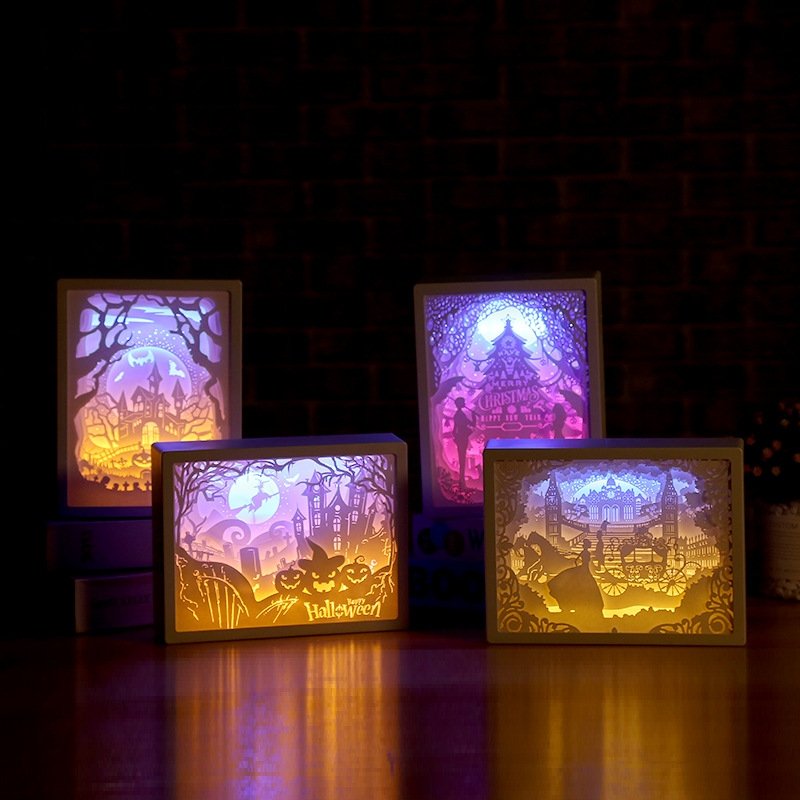 These 3D paper cut light boxes, called Lunibox, have become Germany's best selling home decor artifact of 2019 (in a report published by Aphelion Labs).
What is Lunibox?
Lunibox is a 3D light box. It has multiple contours of carved papers that are put upon each other to form a scenery. They are lit by a stripes of LEDs that are put on the back. The different thicknesses of papers, along with variations in their colors, co-ordinates and forms a gorgeous 3D picturesque.
Over 1,000 sold in 48 hours
When Urelas launched the Lunibox, we did not anticipate such a huge reception. There was only one version of the Lunibox when it was launched, the 'Oblivion' - a  very similar artwork to that of 'Romantic Lover'.
 A DIY GIF of the Lunibox went viral on multiple platforms including Facebook, Twitter, Pinterest and Reddit - garnering over 1 million views slightly after the product launch.
As a result, Lunibox became our all-time best seller with over 1000 orders from 30 different countries in just 48 hours after its launch. Pretty soon we ran out of stocks for the Lunibox and it remained 'Out of Stock' for a while. Meanwhile, interested customers kept on messaging, emailing & calling us for the availability of the Lunibox.
(NOTE: The 'Oblivion' artwork of Lunibox is still out of stock; it takes a lot of time & effort to make these Luniboxes, we're working on getting it back on sale)
About 65% of total orders were from Germany. Setting a whole new record, this helped in making Lunibox Germany's best selling artifact of 2019.
 Meet the new Luniboxes
Urelas has launched 11 new variants of AAA-powered Luniboxes, 3 USB Luniboxes and 2 Halloween Specials.
Reviews (1 comment)
Collection 2019
Sale 70% Off
Title for image