PRODUCT INFORMATION
CUSTOMER REVIEWS
PRODUCT INFORMATION
Designed in San Jose, California - our team draws inspiration from the natural beauty of the west coast to create a beautiful, unique decor and accent pieces for your home or office.
The unique oblate shape adds modern sense and stylish your living surroundings. Simple and elegant appearance design fits to any home decors and easy to match.

Perfect vase container for water plants, flowers, lightweight plants. Find a living place for your favorite plants helps to purify air, and displays them in your living room, indoor garden, balcony. More greens and full of vigor in your home.

A small hole at the top back of each pots that are convenient for hanging this plant holder on the wall with white nail hook. Easy to install and remove for cleaning or replace water for plants.


Our small team of artisans fuse their creativity with natural materials to blend bohemian style with a modern sensibility and take the utmost pride in our attention to detail and craftsmanship.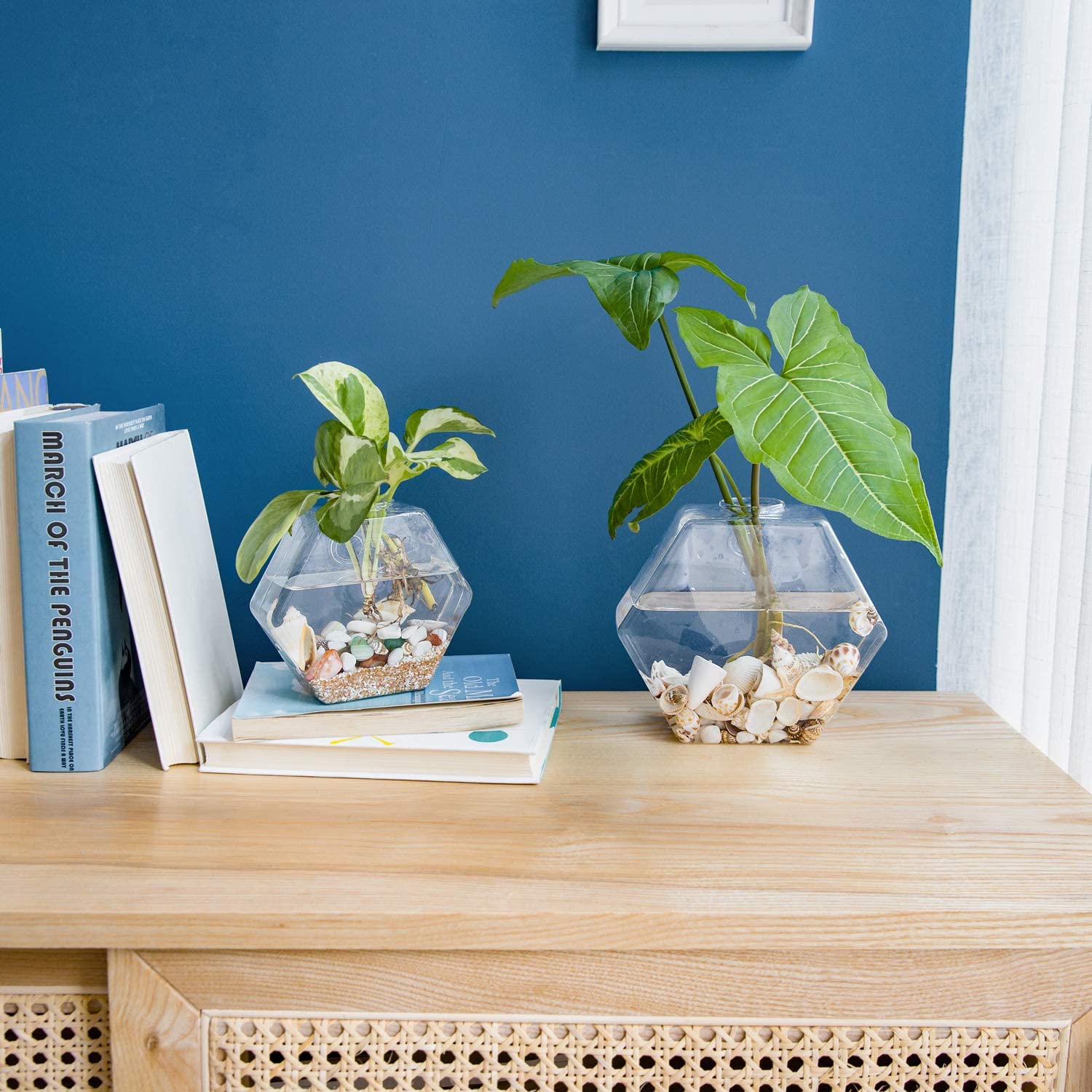 We are with you every step of the journey! Please feel free to message us with any questions regarding our products, shipping or anything else!
We stand behind each of our products 100%.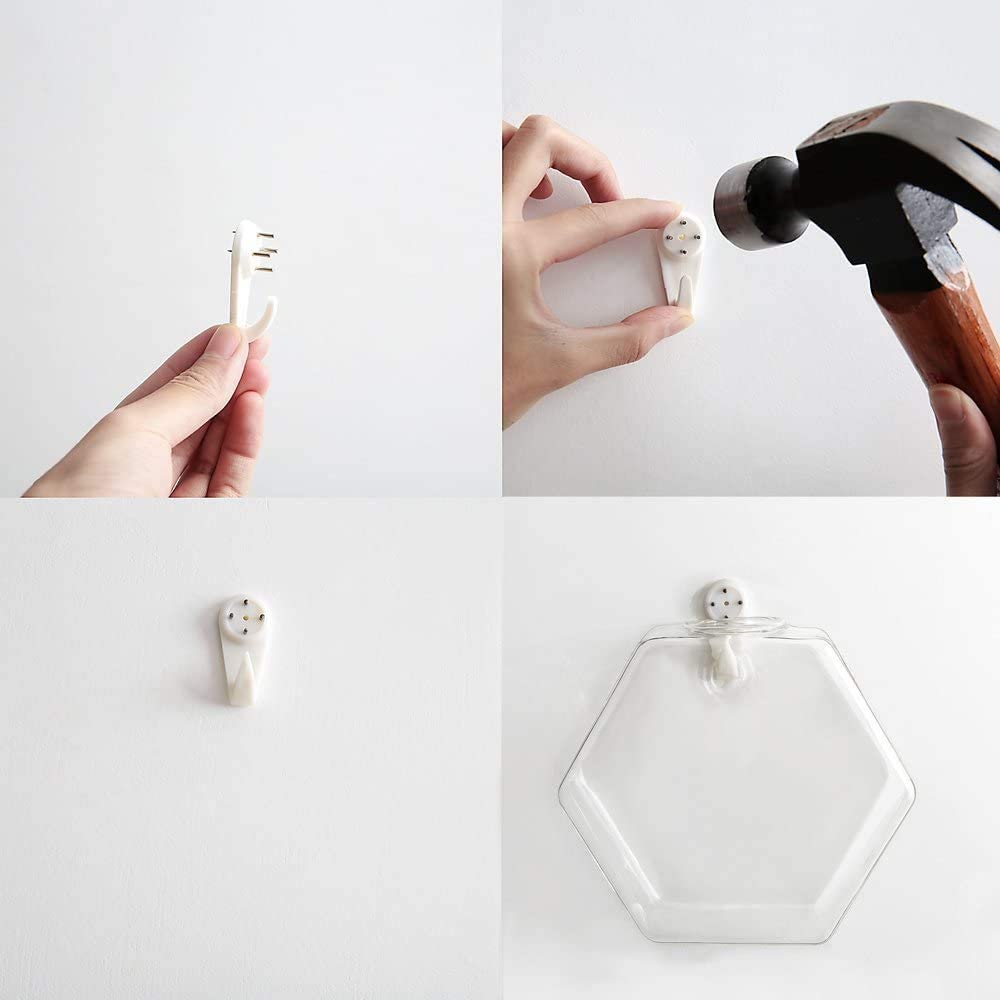 Specifications
Size: each item has a different size, but a baseline would be 15cms x 15cms, items vary 2-3 cms based on their shapes.
Each package includes 2 sets of Bubbly (save more on bigger bundles) and 2 sets of hanging hooks + nails.
CUSTOMER REVIEWS
The hooks that came with are super cool and sturdy, I just wish they weren't so visible behind the glass! Aside from that these hanging planters are awesome. Perfect, decorative way to propagate cuttings. Love to be able to have some greenery around the house without worrying about pets or children getting into them.
I love these! Was looking for a way to decorate the lobby of our veterinary surgical practice with something clean and fresh. I love plants but obviously cannot have a bunch of plants around pets so this was a perfect solution! I love hydroponics as well....The clean, simple, crisp look is great. The glass is sturdy, mounting hooks a breeze, and repositional if you mess up or change your mind....who me? I will buy these for my home and give as gifts for sure. Smartly packaged, no damage in shipping. Highly recommend.
Wanted some cute dorm wall decor for my air plants, so I decided to purchase these planters. They arrived very well packaged. I love how they look; they are the perfect size and shape. Since they are for my dorm I couldn't use the mounts provided, but this wasn't a problem, as the hole in the back also works perfectly with removable wall hooks.
Beautiful and versatile pieces! I used three for my new family bulletin board area. They look stunning with greenery and make my little nook look so lively. See my video and pictures.
Lightweight but durable. I luv i can hang on the wall so i can put it anywhere